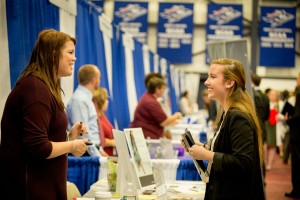 Are you still searching for a full-time job or internship? Are you graduating in May or do you still need to fulfill your experiential learning requirements? You need to come to the Job & Internship Fair on Wednesday, February 17th from 2:00 – 5:00 PM on the 2nd floor of the Dining Center!
We will have employers from various industries looking for SNHU talent! Come and meet the employers and you could walk away with a job or internship!
Professional dress is required and you should bring 10+ copies of your resume to this event.
Don't be the last of your friends to say you've found a job!